Another week bites the dust. I've been sick most of this week, so my creativity was at an all-time low. I did still manage to keep up with my photo-a-day goal though. Mostly. :)
20 - Some flowers/weeds we came across on a nature walk with the kids.
21 - The knobs on our new cabinet doors that my do-it-yourselfer husband finished installing today.
22 - Sick day spent reading this book.
23 - My son, Nicholas, is our family goofball. :)
24 - My new Nikon D3100 camera came today!
25 - Stopped at a local reservoir to see the geese.
26 - This photo of my daughter playing her violin wasn't taken today, but it was chosen as a Top 5 at The Daily Wyatt so I had to include it. Thanks, Audrey! I'm honored and humbled.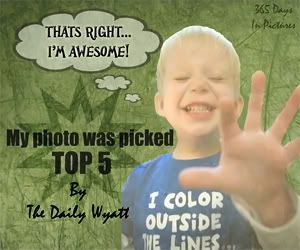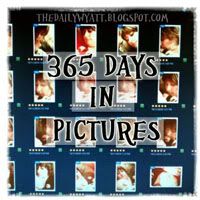 Edited: I just hopped over to Grace Loves the Beatles and saw that my photo #20 won her weekly contest! How cool is that?! Here's the cool button I get to display!
Thanks, Grace! I am truly honored!