This is probably the first week I managed to get ALL 3 kids photographed in the same week!
3 - Signs of Spring!
4 - Keira's beads she uses to make necklaces. She separated the colors in her Mancala board.
5 - In keeping with my challenge to photograph each of my kids on the anniversary of their birthday, I managed to get Alex to be still long enough. :) His birthday is December 5.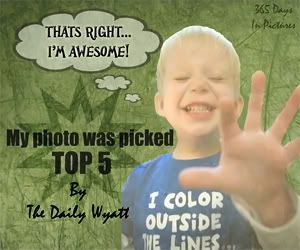 9 - Nick got a bronze medal and Keira a gold at this morning's Bible Quizzing District Finals. Keira qualified to move on to Regionals in Boston!
Thanks for stopping by and taking a peek! Looking forward to seeing how YOUR week went!